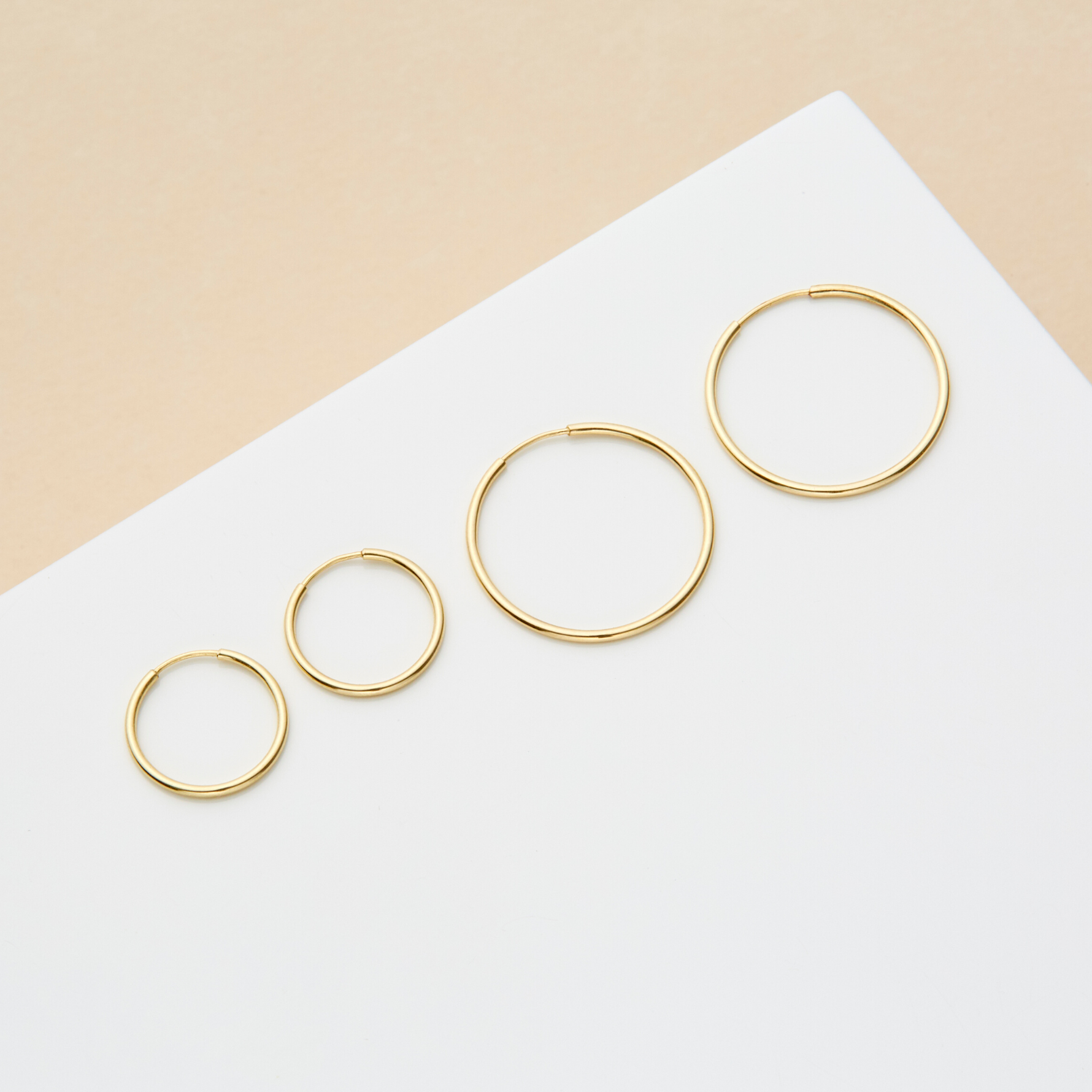 Gold
We ethically source and sustainably make our 14-karat gold jewellery. Our 14k solid gold is designed to last and won't lose its colour over time, so you can wear your pieces any day, anytime.
Pro Tip
While Gold is a strong material, you can still care and maintain its shine by using a mild detergent and warm water or a jewellery wipe.
Shop 14k Solid Gold >
Vermeil
Unlike gold plated jewellery, gold vermeil requires 10k gold coated over sterling silver at 1.5 microns thickness. We make our vermeil pieces with 18k gold at a thicker coat of 2.5 microns to ensure its shine and durability. Yes, we are extra like that.
Pro Tip
For long lasting shine, remove your gold vermeil jewellery before you exercise or come in contact with water. Regularly wipe your jewellery with a jewellery cloth and store them in an enclosed space when not worn.
Shop Vermeil >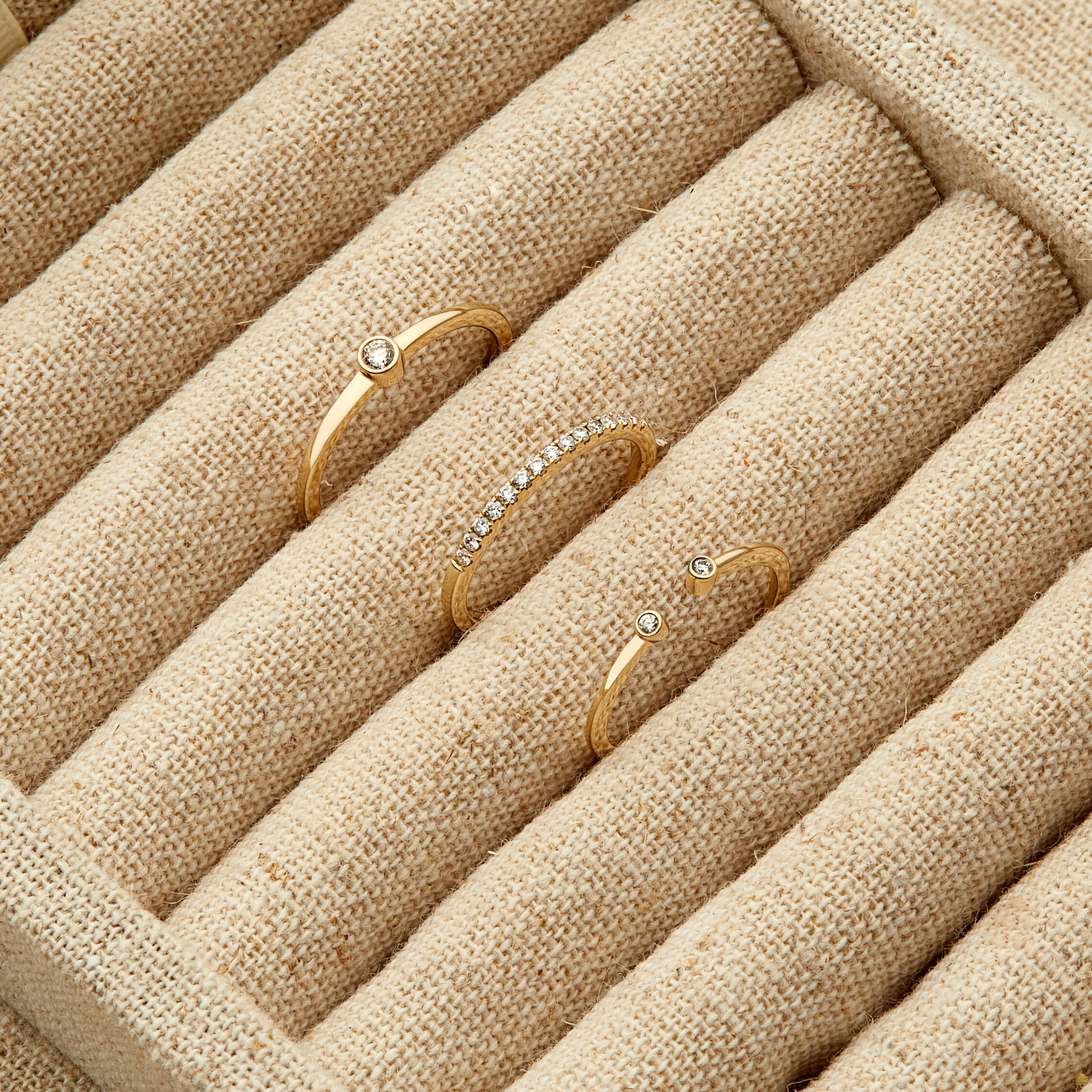 Diamonds
When it comes to diamonds, we religiously follow the Four C's - Carat, Colour, Cut, and Clarity. We only use high quality diamonds (VS 1-2 clarity, D-G colour) that are ethically sourced by our trusted suppliers.
Pro Tip
Diamonds are the hardest natural substance, they are low maintenance materials. Everyday exposure to creams, skin oils and other substances can cause buildup that will dull your diamond's sparkle. Use warm soapy liquid and a soft brush to rinse the stone afterwards and ensure there is no residue.
Shop Diamonds >
Gemstones
We only use natural, genuine AAA grade gemstones, known for their endurance and rarity. We use a range of precious to semi-precious gemstones, from Sapphire to Topaz. Each stone has its unique meaning that may resonate with you.
Pro Tip
Gemstones don't go well with water or chemicals. Extended sun exposure may also cause certain gemstones to become paler. Be sure to remove your jewels when swimming or exercising.
Shop Gemstones >
Discover Lumeas
Your new way to shine